Back to Events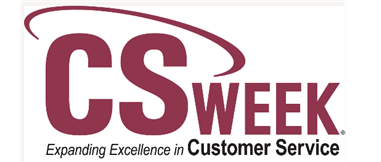 CS Week 2024
Expanding Excellence in Customer Service
Tuesday, April 30, 2024
to Thursday, May 2, 2024
Event Details
The number one reason attendees come to CS Week is robust content. Conference 48 is the premier annual educational and customer service conference serving electric, gas and water/wastewater utility professionals across North America and around the world. CS Week provides learning and networking opportunities in support of the utility CX Puzzle: Billing & Payments, Contact Center, Credit & Collections, Digital Engagement, Disruptors, Field Services, Leadership Development and Strategies & Analytics.
Conference 48 will present on April 30 - May 2, 2024 in Fort Worth, TX. We are confident that our utility and vendor communities will be ready and excited to participate in what they've come to expect from CS Week – robust content, formal and casual learning opportunities, and valuable networking.
Conference includes General Sessions, Workshops, Exhibit Hall, Attendee Orientation, Thursday Night Special Event, Women in Utilities and more!