Newsletter | October 2022
Date posted
October 18, 2022
Welcome New Members |
"We operate one of the world's largest energy delivery systems. Founded in 1823 as the New York Gas Light company, our electric, gas, and steam service now provides energy for the 10 million people who live in New York City and Westchester County."
---
You're Invited |
Green Button Alliance's 2022 Annual General Meeting (AGM) & Green Button Meet-Up
Register to Attend!
2022 continues to see outstanding progress for open energy data access! In recognition of the Green Button policy success and Green Button roll-out in Ontario, the Green Button Alliance's 2022 Annual General Meeting (AGM) & Green Button Meet-Up will be held in-person in Toronto, Ontario, and online, on Thursday, 17 November, from 2:00-5:00pm (EST) at the Sheraton Centre Toronto Hotel.
GBA's 2022 AGM - Powering the Grid-of-the-Future - 2:00-4:00pm (EST)
Learn first-hand from keynote and industry expert speakers about Green Button policy successes and active Green Button roll-outs occurring in Ontario, Canada and in U.S. markets, and how standards-based and accessible Green Button implementations are today empowering utilities, companies and consumers to easily participate in energy management; streamlined energy reporting and benchmarking; rapid deployment of clean energy solutions; and together, are helping to meet decarbonization goals. Attendees will also get a sneak-peak into upcoming Green Button developments!
Meet the Innovators! - 4:00-5:00pm (EST)
Following the two-hour AGM, in-person attendees are invited to meet the market innovators and experts at the Green Button Meet-Up taking place from 4:00-5:00pm (EST).
The GBA's AGM & Green Button Meet-Up are open to the industry and free to attend. Utilities; innovators; regulators; governmental agencies and industry stakeholders are invited to Register to attend in-person or virtually.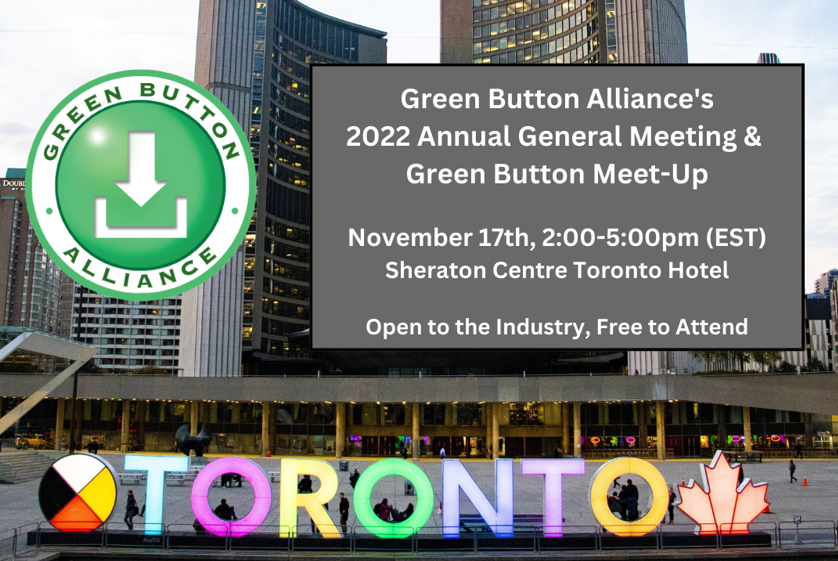 ---

Join GBA's Board of Directors - Collaborate to Drive Open, Standards-based Energy Data Access Adoption
The Green Button Alliance is now accepting nominations from its Participating Member companies to fill two seats on the Green Button Alliance's Board of Directors for the 2023 year. Participating Member companies have received nomination information via email and can nominate a candidate from their companies to run in GBA's 2023 Board of Directors election. All employees of Participating Member companies are eligible to be nominated to run for a seat on the GBA's Board of Directors.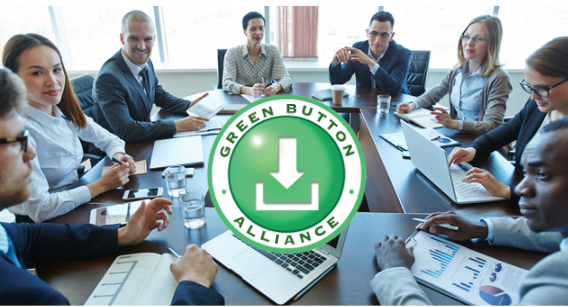 The two seats available for Participating Member company representation include:
A two-year seat for the candidate garnering the most votes.

A one-year seat for the candidate with the next-most number of votes.
Nominations will close on 31 October 2022 with the election beginning on 01 November 2022. Election results will be announced at the Green Button Alliance's Annual General Meeting (AGM) & Green Button Meet-up in Toronto, Ontario on 17 November 2022. The two new Directors will commence their positions on the Green Button Alliance's Board of Directors on 01 January, 2023.
---
Member Spotlight |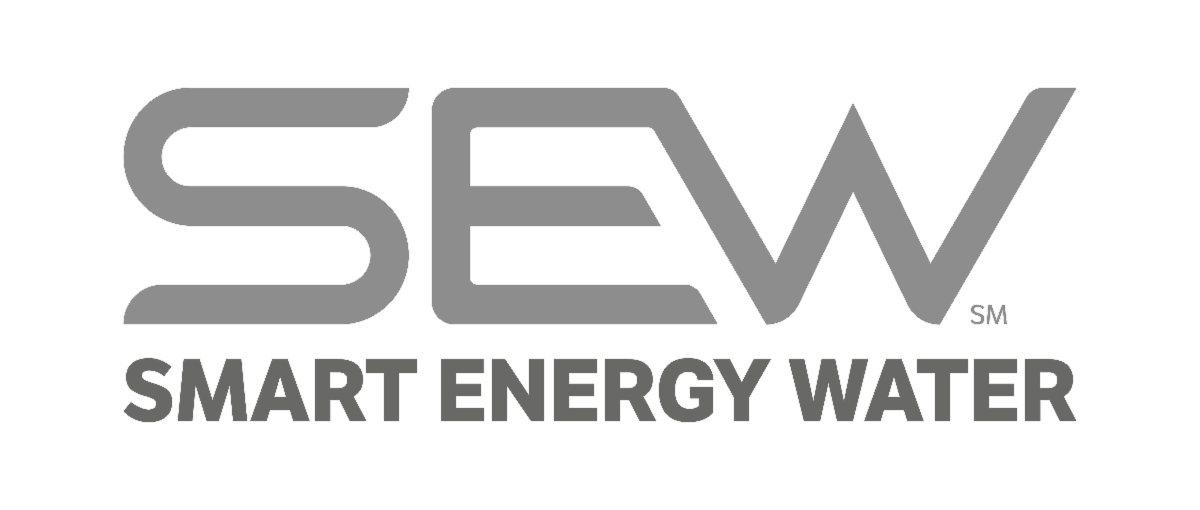 Smart Energy Water (SEW), with its innovative and industry-leading cloud platforms, aims to deliver the best Digital Customer Experiences (CX) and Mobile Workforce Experiences (WX), powered by AI, ML and IoT Analytics (IX) to global Energy, Water and Gas providers. SEW partners with utilities to deliver solutions that are easy-to-use, integrate seamlessly with utility systems, and help build a strong technology foundation that allows utilities to become future-ready, by harnessing the power of digital technologies.
Delivering Best of Breed Digital Experiences
SEW's flagship solution, Smart Customer Mobile (SCM®) is the #1 Digital Customer Experience Platform for energy, water and gas providers, worldwide—harnessing the power of digital to better address customer needs and build future-ready businesses. SCM® delivers a single integrated multi-channel digital platform for customer self-service; enabling online account management, billing and payments, start and stop services, conservation programs, smart home capabilities and a range of other services essential in servicing tomorrow's utility customer.

SEW + Green Button
As a sponsor and board member of the Green Button Alliance, SEW has long been a major supporter of Green Button within its technology ecosystem. With over a billion smart meters now installed globally, utilities are constantly looking for new and creative ways to put that usage intelligence to work for customers. By fully democratizing customer intelligence across more of its value chains, SEW is empowering its customers to share their data across the stakeholders and market participants that help further bill reductions and increase their energy and water savings.
Sharing of usage data through Green Button is a vital part of SEW's end-to-end customer CX platform, enabling customers to tap into new savings and value streams from the rapidly growing ecosystem of third-party technologies and solutions.

— Bob Champagne, VP Customer Experience Innovation, Smart Energy Water.

SEW's Green Button Accelerator
SEW's Green Button Accelerator is a module within SCM that enables utilities to quickly integrate the full range of Green Button benefits into its digital customer experience ecosystem, while fully complying with the latest North American Energy Standards Board's (NAESB) Energy Services Provider Interface (ESPI) standard, version 3.3, commonly known as the Green Button standard.
SEW's Green Button Accelerator—combined with Smart Customer Mobile (SCM®) and its embedded AI powered usage analytics—enables utilities to provide customers with a wealth of actionable usage insights, as well as an efficient, safe and secure way of sharing their data with additional service providers and vendors of their choosing.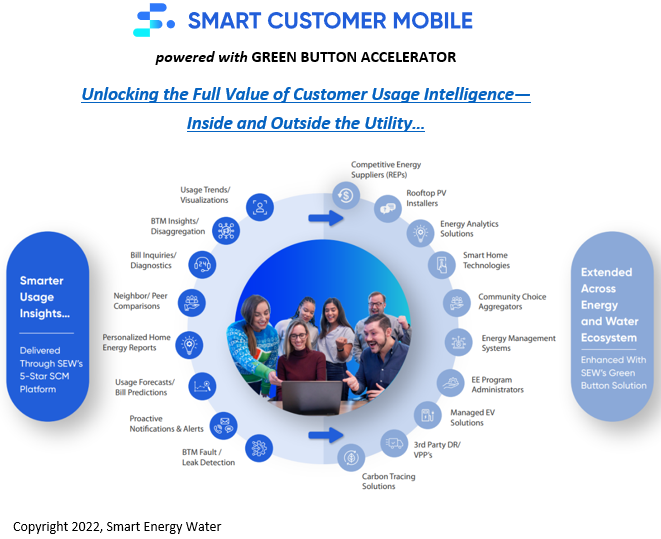 To learn more about SEW's Green Button Accelerator, watch SEW's 2022 DistribuTECH "Green Button Solutions Showcase" presentation. Follow Smart Energy Water on LinkedIn and Twitter.
---
In the Headlines |
---
Green Button Alliance Meetings |
GBA's Upcoming Meetings
You're Invited! The GBA's 2022 Annual General Meeting (AGM) + Green Button Meet-Up will be held Thursday, 17 November in-person and online, in Toronto, Ontario, Canada. Open to the Industry, Free to Attend. Click to Register
The GBA's next All-Member Call will be held via dial-in and web: Tuesday, 13 December at 11:00am PST / 2:00pm EST. All GBA Members are invited to attend. Participation logistics will be emailed to GBA Members.
The GBA hosts the OpenADE Task Force technical meetings—open to members and non-members alike. The next one-hour OpenADE Task Force meeting will be held Tuesday, 13 December at 12:00pm PST / 3:00pm EST. Visit https://openade.org for logistics.
For a full listing of GBA meetings and events, please visit GBA's Calendar page or subscribe to our public calendar.
# # #