Back to Events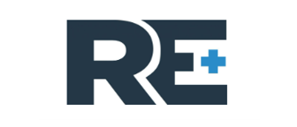 RE+ 2023
RE+ 2023 will be held September 11-14, 2023 in Las Vegas, NV
Monday, September 11, 2023
to Thursday, September 14, 2023
Event Details
RE+ brings the modern energy industry together to foster a cleaner future for all. The largest and most comprehensive event in North America for the clean energy industry, RE+ is comprised of: Solar Power International (our flagship event) and Energy Storage International and brings together an extensive alliance of renewable energy leaders for multiple days of programming and networking opportunities.
RE+ sets the standard for clean energy events as the fastest growing and largest solar show in North America, as recognized by Trade Show Executive and Trade Show News Network. RE+ has also been among the Gold 100 for ten years running and has previously been named "Best Use of Technology" and "Stickiest Show Floor" by Trade Show Executive for the innovative ways in which attendees stay engaged -- the only solar and storage event to receive such a distinction.
Developed by the nation's leading solar energy organizations, the Solar Energy Industries Association (SEIA) and the Smart Electric Power Alliance (SEPA), RE+ Events (formerly Solar Power Events) represents an ongoing entrepreneurial approach to renewing best practices across the clean energy landscape as the marketplace evolves. Year-round, RE+ Events offers participants access to resources for growing their businesses as the industry changes, as well as opportunities to have an impact on the future of clean energy through exhibition at events and speaking opportunities at educational seminars.