Back to Events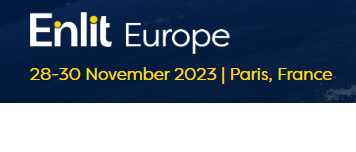 Enlit Europe 2023
Enlit Europe will be held November 28-30 in Paris, France.
Tuesday, November 28, 2023
to Thursday, November 30, 2023
Event Details
Enlit is a constantly growing, inclusive and end-to-end forum that addresses every aspect of the energy agenda. A community that for 365-days a year collaborates and innovates to solve the most pressing issues in energy. Attend Enlit Europe for the latest news, inspiring stories, insights, marketplace and virtual and live events.
Enlit Europe hosts representatives from utilities, network operators, vendors, consultants, start-ups and system integrators covering the entire smart energy value chain.
Enlit Europe is unique in its scope, global reach and commitment to the business, working tirelessly to power our world and including established players, external disruptors, innovative start-ups and the increasingly engaged end-user in the discussions the industry needs to have.
There are multiple options of companies to become Enlit in 2023 and showcase products or services to the right audience.
Energising a quantum leap to a secure and borderless decarbonised energy system:
To break the barriers holding back Europe's energy transition, we need to look beyond the vision of a clean, affordable and reliable transition for all by transforming silos into a borderless decarbonised energy system.
The Enlit Europe Summit fosters this by covering the transition from all perspectives and across all technologies.
Your pathway into a unified approach for:
#Acceleration
#Scalability
#Collaboration
The sessions bring you up-to-date with the European Commission's plans, reveal sector integration in action, unpack the future of digitalisation, debate the most likely energy scenarios and much more.