Back to Events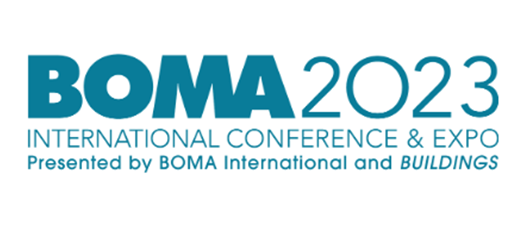 2023 BOMA International Conference & Expo
Presented by BOMA International and BUILDINGS
Saturday, June 24, 2023
to Tuesday, June 27, 2023
Event Details
Commercial real estate isn't slowing down — and staying relevant means staying ahead of the changes on the horizon. From groundbreaking building technologies to new occupant expectations, the next phase of hybrid work environments to promising decarbonization efforts, only the BOMA International Conference & Expo helps you keep up on the things that matter.
Adapt and thrive in tomorrow's market
Two days at the 2023 BOMA Expo can make all the difference. This is where you'll discover solutions that make you an "early adopter", partners who can help you do more while using less energy, technologies that make you properties safer and smarter—and so much more. The exhibit hall provides an unbeatable opportunity to see what's happening now in the commercial real estate industry and get a sneak peek at what's ahead (before your competitors). Explore solutions from over 300 trusted companies and join us for special events and features that bring the next big trends to life.
Expo Hours:
Sunday, June 25 / 12:30 - 5:30 pm
Monday, June 26 / 10:30 am - 2:30 pm
View Exhibitor List and Expo Floor Plan
Lunch and Network
Build your professional circle with face-to-face time while enjoying a delicious lunch buffet served in the Expo each day. Lunch tickets for the buffet are included with Full Conference Registrations and can be purchased a la carte.

Networking Zone with Daily Refreshments
Take a break to enjoy a snack and beverage in the Networking Zone. This is a place to build relationships and share ideas in an impromptu, casual way. The BOMA Expo offers many ways to relax and network while getting business done.

Technology Pavilion
The Technology Pavilion highlights the best new technologies, software, systems, data management platforms and commercial real estate business tools. Make time to explore the featured Technology Pavilion in the Expo to learn about the new technology solutions and services for the industry.
Solutions Showcase
The BOMA Expo features Solutions Showcase education sessions, highlighting exciting innovations that property professionals need to start implementing today. Real-life case studies will be presented to help you understand how you can save money, improve operational performance, boost asset value and increase occupant satisfaction. Sessions will be announced in March 2023.
Member Companies
Several of BOMA International's Cornerstone Partners are exhibiting at the conference. You can view the list of exhibiting Cornerstone Partners to find out they can assist you with your building's needs. Also be sure to visit all of the National Associate Members which includes our Cornerstone Partners, Sustaining Partners, and National Associate Members.
For More Information: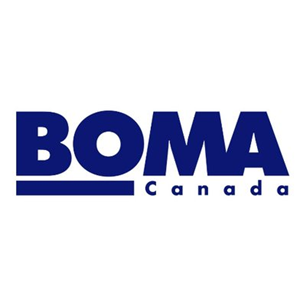 BOMA Canada
BOMA Canada is an Affiliate Member of the Green Button Alliance.
BOMA Canada is part of BOMA International